Message From The Business Manager of Local 3, IBEW
"It Ain't Over Til' It's Over"
 A message from Local Union No. 3 Business Manager Chris Erikson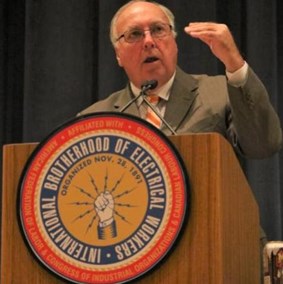 The Governor announced that all indications point to the Phase 1 reopening in NYC occuring on June 8th. That will include non-essential construction. The economic impact of the pandemic on the private sector construction market has been substantial and many projects may not go forward. In an effort to help projects get started, the Building Trades Council and affiliates have offered modifications to stagger start times, reduce shift rates to 5% and allow for four 10-hour days. Local 3 has agreed to this 90 day modification, which will be reviewed in 30 and 60 days. The modifications not only provide economic relief to restart projects on the fence, but it will also allow spacing for the trades on the jobs as we go back to work. While the virus has slowed it has not been eradicated, so wear your masks and abide by all protocols in place on all construction sites and interior jobs. If there are questions regarding the modifications or health and safety site protocols, please call the Construction Desk (718)591-4000 ext 801. 
 
The unemployment has had a profound economic impact on our members in Local 3 and their families, as well as the Local's revenue that is needed to function on behalf of the members and our benefit plans. It is those plans specifically that have sustained us through this and other difficult times. We need to protect them, and the upcoming increase in man hours and contributions will work towards that end. 
 
I want this to be clear: if you were temporarily laid off, your call to return to work should come from the JIB Employment Department and not a foreman or a superintendent. If you get a call from your employer, immediately notify the Employment Department in order to officially process your referral back from your temporary layoff. Again, any questions or issues regarding your return to work can be handled by the Construction Desk.  
 
Finally, I want to reflect on the demonstrations that we have all witnessed in cities across America over the past few days. The unconscionable act that precipitated these demonstrations was brutal and our justice system must hold those responsible accountable. No one can condone what we all saw and what's worse is that it has happened over and over. It is time that this country addresses this problem with law enforcement, for African Americans and people of color in particular but also for all of us who as Americans are guaranteed the right to life, liberty and the pursuit of happiness. These are unalienable rights written into the Declaration of Independence given to all humans by our creator and which governments were created to protect. 
 
People of good conscience all across America are demanding that these intolerable actions be addressed. Furthermore, the violence and destruction we have witnessed by some is also intolerable and cannot be justified. Inequality and racism is tearing at the heart of this country. It is beyond time to address it, and it is my hope that we will come together now and make meaningful strides toward real change and healing. I'm reminded of the words of Harry Van Arsdale Jr. and I quote, "When are people going to join the human race?"
 
It is time to examine our consciences and to reflect on our pledge as citizens of this county to be one nation, under God, indivisible, with liberty and justice for all. This is who we are and who we need to be. If not now, when?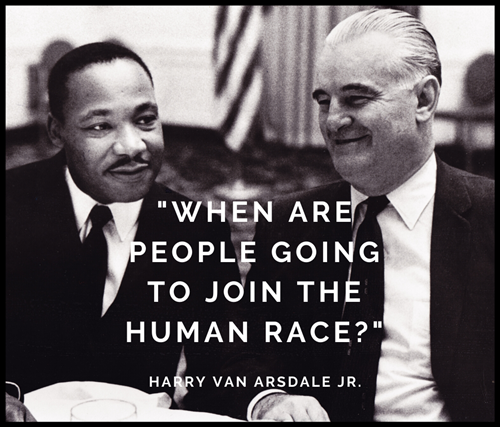 Volunteering in the Five Boroughs
Members of Local 3 IBEW and the Lewis Howard Latimer Progressive Association raised $9,000 on GoFundMe, which they distributed to food pantries in each borough last week. Each food pantry received a $1,800 donation and children got Surge comic books from the Educational & Cultural Trust Fund.

Donations were delivered each day between Tuesday, May 26 - Saturday, May 30 to Shaw A.M.E. Zion Church in Corona, Queens; Notre Dame Club on Staten Island; Collective Fare in Brownsville, Brooklyn; Salem United Methodist Church in Harlem, New York; and BronxWorks Carolyn McLaughlin Community Center in the Bronx. The volunteer services at Shaw A.M.E. Zion Church and Collective Fare are organized in part by Local 3 "A" journeypersons David Aiken and LaToya Meaders, respectively.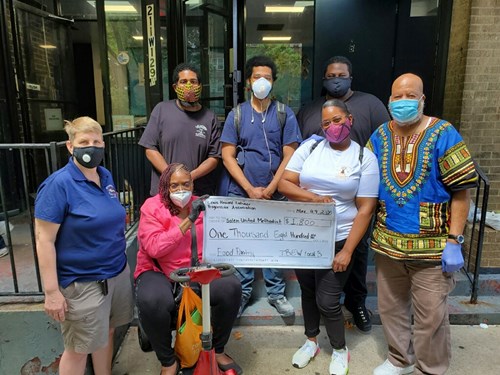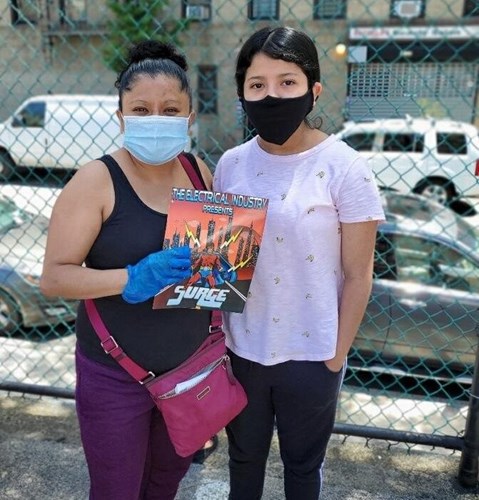 "Muscle Memory" Sculpture Moved to JIB Plaza
The "Muscle Memory" sculpture made by members of Local 3 IBEW, the Workers Art Coalition (WAC), and students at the SUNY Empire State Harry Van Arsdale Jr. School of Labor Studies is now on display in the Joint Industry Board plaza on Parsons Blvd. Made of galvanized conduit, outdoor electrical boxes, and compression connectors, the sculpture was a popular piece in the Socrates Park annual art exhibit along the East River since November.

Thank you to the Educational & Cultural Trust Fund and Legion Lighting Co. for contributing to this project and to E-J Electric for doing the installation. Read more about it in The Electrical Worker April 2020 issue by clicking here.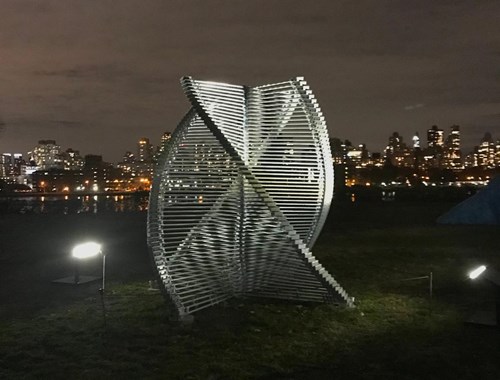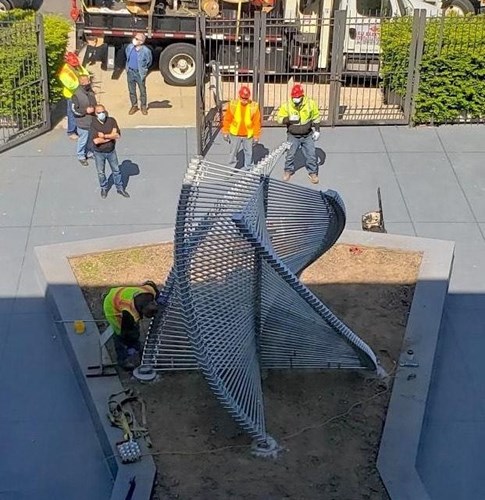 Follow @lu3ibew on Instagram and Facebook

Tag @lu3ibew in posts and stories on Instagram and Facebook to share updates for and by "the best electricians in the world!" And Please share the image below on your social media to encourage your friends and neighbors to participate in the 7 PM salute.
Voter Registration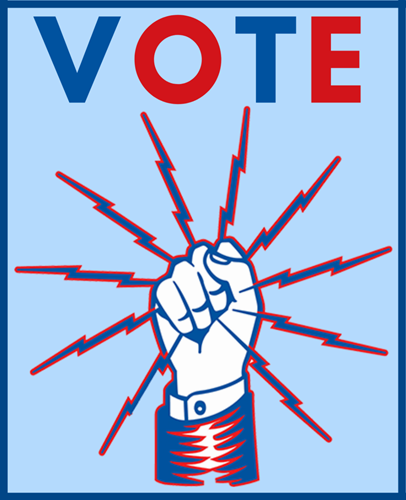 Make sure you are registered to vote at your current address. The NYS Board of Elections will mail absentee ballot applications, but voters are strongly encouraged to apply now. Read more about this process on our website or contact your county's Board of Elections.
Website Login for Members Only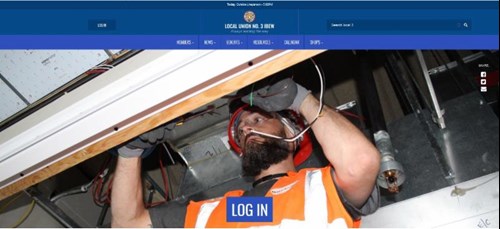 On our new website, some content will be on a special members only site. This will include back issues of The Union World and Political Action items. The local will no longer be sending the login information through the mail. Instead, we will be sending it out through the Rank & File. Login details are below:
Username: lu3member
Password: uworld3
Local #3 on Flickr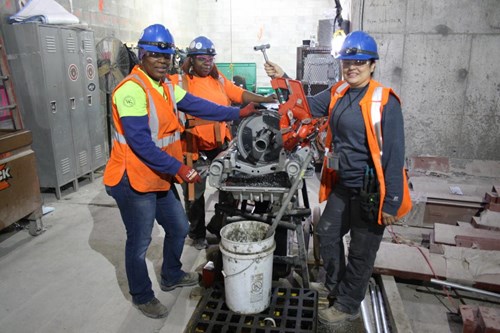 You can check out some of the best photos from other Local #3 jobsites on Flickr by clicking here. Pictured above are Local 3 members at East Side Access.